ANRI Woodcarvings
Wood carving has a long tradition in the Groden Valley of Italy. ANRI Woodcarving have been produced since 1912, when Anton Riffeser founded the House of ANRI. Since then ANRI has achieved indisputable leadership in the art of wood-carvings on the global market.
The sculptures are entirely hand finished by their master carvers with love and precision, such as to become an unmistakable work of art. Each individual piece is submitted to a quality test at the end of the production cycle, which guarantees their high quality.

Sarah Kay
Enjoy the magic of Sarah Kay, the Australian artist known all over the world for her charming renditions of happy children. Her designs are magnificently "translated" into wood by master sculptor Ulrich Bernardi. These figurines will bring you joy and remembrances to last a lifetime.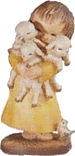 Juan Ferrāndiz
It is hard to find an artist to equal Juan Ferrāndiz, whose works are so evocative of the innocence and purity that we all seek in childhood. His faith and belief in children as the future of the world shines through in all his art. Ferrāndiz's figurines are highly prized by collectors worldwide.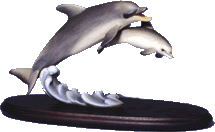 Gunther Granget
"Enjoy nature's beauty through the warmth and naturalness of wood" Gunther Granget is considered by critics as well as collectors as one of the world's finest living sculptors. He is the fascinating combination of newness and of knowledge, of expertise and originality, of nature lost, of life reborn.
Here at the Village Winery we carry a large selection of both active and retired ANRI Woodcarvings. Please contact us for your needs.